Services For Adults
Skilled Nursing  –  Memory Therapy  –  Personal Care  –  Daily Exercise & Activities
To schedule a tour of our spacious Adult Day Center, please contact us at 706-221-0158.
Who Pays?
Adult Day Care is considered a long term care solution and like most long term care situations Medicaid is a primary payer,  We also accept private payments form individuals that are eligible to attend.  We are currently seeking sponsorship opportunities for individuals in need of care but that can not afford even our reasonable rates.  We are working with local community businesses and churches to match sponsors with those in need of care.
Have a Question
Our passion is to help families navigate the complexities of caring for disabled or elderly loved ones.  Please contact us, we can help direct you to local resources even if you don't choose our facility.  Additionally, read what others have wanted to know on our Frequently Asked Questions page.
Give Yourself a Break
Respite and Rejuvenation – Time for yourself, your career, and your family can make all the difference in the world.  Most times the stress of 24 hour care-giving can be reduced by some time alone.  Friendships and social interaction are healthy for your loved one as well.  Get help soon, it's important for your own health.
Staying Connected
Everyone wants to feel important and belong. Having somewhere to go on a daily or weekly basis can help restore that sense of importance and belonging.  Getting together with friends to enjoy some good food and conversation can give life to an otherwise bleak existence.  
Testimonials
There is nothing like a feeling of security and safety to know that my precious mother is safe in Freedom's hands.  My mother is my world and the staff of Freedom Day Center is truly a blessing for me and my mother.
E. Woodson, Columbus GA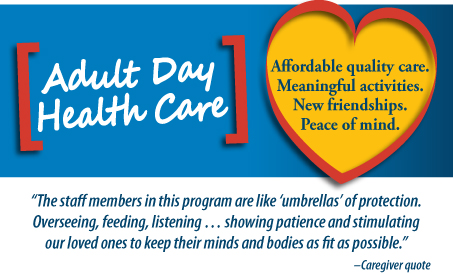 Professional
We hold ourselves to the highest ethical and medical standards.
Affordable
When you have to be at work all day, forty hours of senior care adds up.  Adult Day Care is the the most economical option available.
Focused on Activities
We follow a medical model of adult day care; however, we know that people need to be engaged and active.