According to the Alzheimer's Association more than 5 million Americans have Alzheimer's Disease, which impacts more than 15 million families.  Are you caring for a loved one with serious memory loss that is disrupting daily life?  It maybe Alzheimer's Disease, but you don't have to do it all alone.  Freedom Day Center offers a secure Alzheimer's friendly facility with professional and caring staff.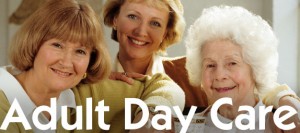 The Services We Offer:
Freedom Day Center helps many family loved one's who suffer from both mental and physical disorders, such as Alzheimer's, dementia, cancer, heart disease, blindness, surgery, diabetes, arthritis, Autism, and other debilitating ailments.
Qualified and trained caregivers are ready to help you and your loved ones with a variety of daily activities and social companionship. We offer a place the elderly can enjoy, during any day of the week, while you get things done at work or so you can have a day for yourself anytime.
Memory Therapy
This program uses Cognitive Retention Therapy, which is a treatment option for Dementia. Cognitive Retention Therapy is a graduated program of text and activity based memory and thinking exercises.  This therapy is provided in the home and is structured around reminiscing, utilizing the person's life history.
At Freedom Day Center we strive to provide quality service, compassionate care, and peace of mind to our clients and families each and every day. For years, our caregivers have served as friends, advocates, and caregivers to thousands of families, and since 2003, we have provided senior elder care and care for the disabled.
"Quality, compassion, and peace of mind are at the center of everything we do."
To schedule a tour of our spacious Adult Day Center please call 706-221-0158.